Pictures from vacations and business trips
These are probably about as interesting to people who weren't there when I was as sitting around somebody else's living room watching slides that show how much fun you didn't get to have on their vacations. They're posted mainly for the benefit of people who were there, and as adverts for the places.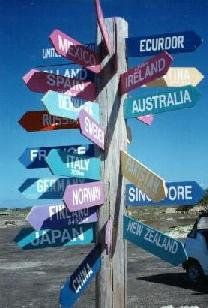 The Walnut Valley Festival is held every third weekend in September. After my first visit in 1990 the week leading up to it became a permanent part of my vacation schedule.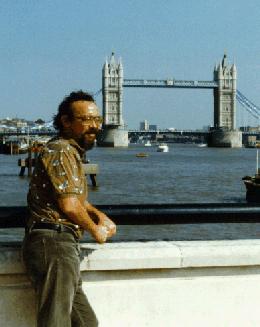 Once again, having a passport and being available on short notice landed me in Sydney. I just hope the next time this happens it's their summer.
I got to go on an August 1996 business trip to London primarily because the person they asked for was too busy and I had a passport. I didn't have much time, so these are mostly pictures from a Thames boatride and Windsor Castle (it is amazing what you can do with landscaping if you have a thousand years to work with your place...)
With frequent flier miles about to expire, Sybil asked me to pick a spot. With help from old friends, I chose Barbados as our May 1996 destination.
Rio is my nomination for the most beautiful natural setting in the world. I got to spend a couple of weeks there on a business trip in December 1991, and have been trying to get back ever since.
I got some extra time off in July 1998 and splurged on a week long visit to St. Martin, French West Indies.
Also see BeachBums Destinations and sign the guestbook there.
---
Personal E-mail and page suggestions to
kislanko@airmail.net